Geotextile Tubes
High Strength Dewatering Tubes
Geotextile tubes are one of the largest and most cost effective options for dewatering a large site, lagoon, or waste water treatment plant. These strong geotextile dewatering tubes are fabricated from specially engineered geotextiles, providing superior containment of fine solids and more clean, effluent water. Our geotextile tubes are engineered with high-strength, quality-seaming to give you an efficient and durable solution for your dewatering needs. With increased size and strength, dewatering tubes are an ideal choice for demanding jobs or heavy containment applications.
Standard geotube sizes include lengths from 22' to 100' feet and circumferences up to 120'. Custom sizes are also available.
Our friendly staff is here to help you get the exact product you need!.


Geotextile Tube Features
Fabric: High Strength Geotextile
Length: up to 200 ft.
Circumference: up to 120 ft.
Effectively Filters out Silt, Sediment, Sludge, and Waste
Easy removal and disposal of solids
Reliable in all weather conditions
Reduces risks in operational safety
Geotextile Tube Benefits
Designed for Large Dewatering Applications
High Strength Woven Fabrics
Large Sizes Available
Effectively Filters out Silt, Sediment, and Waste
Easy to Size for Specific Requirements
Cost Effective and Low Maintenance
Efficient, Versatile and Environmental Friendly
Rated to Handle Various Chemicals and Contaminated Water
Standard Erosion Control Applications
Industrial Lagoons
Aquaculture Facilities
Agricultural Compost
Dewatering in Waste Water Plants, Coal Plants, and More
Download our Geotextile Dewatering Tubes (pdf) for more information.
Need help with geotube sizes? Call our Erosion Control Products team at 1-863-261-8388 or fill out our quote request form to discuss your requirements.
Geotextile Tube Technical Specifications
| Property | Value | Extra Notes |
| --- | --- | --- |
| Length | 22', 50', 57', and 100' | Other Lengths by Special Order |
| Circumference | 22.5', 30', 45', 60', 120' | - |
| Filling Port Spacing | 1 - 3 ports | One Port for Every 50' of Length |
Have a smaller dewatering job? In addition to the large sludge tubes, we also offer several small Dewatering Bags to help filter out sediment and materials. These bags typically include sizes between 6' x 6' and 15' x 20'.
In order to determine the right option for your location, consider several factors: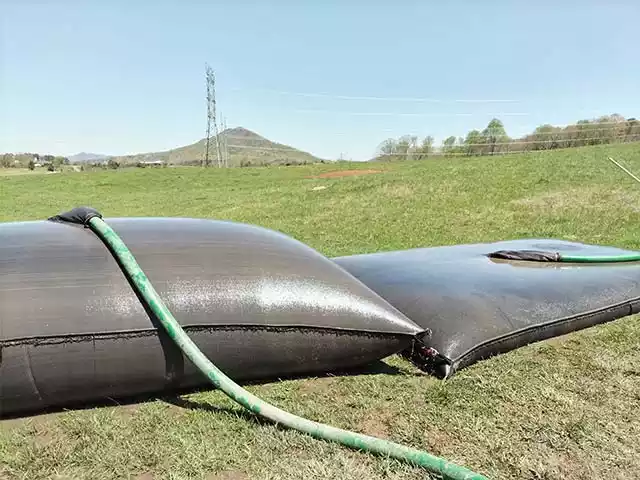 Type of solids you are filtering
How many geotextile dewatering tubes are required for the amount of solids you are dewatering
Areas available for placement of the dewatering tubes
Clear understanding of where the filtered water will flow
You can download and fill out our short dewatering questionnaire and tell us more about your project. This will help us tailor our services to your specific needs and offer you the best options.
Customers Who Viewed This Product Also Viewed

Coir Wattle
Silt Fence
Breakwater Geo Tube
If you have questions about geotubes for erosion control, give Erosion Control Products a call at 1-863-261-8388 or request a price quote.