Erosion Control for Construction
Stay in Compliance from Soil Erosion Problems
When it comes to construction site erosion control, staying in compliance couldn't be easier. As your one-stop shop for solutions to construction site erosion problems, we'll help you choose from a selection of sediment control products at prices that will make your budget happy.
Our friendly staff is here to help you get the exact product you need!.


Cost-Effective Erosion Control Solutions for Construction Sites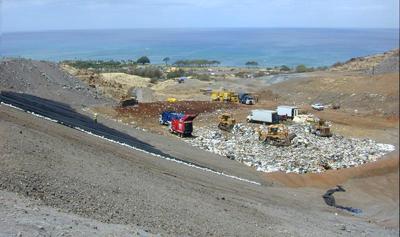 Finding the right sediment control products to keep your construction site in compliance, according to the federal, state, and local regulatory required Erosion and Sediment Control Plan can be time consuming and even daunting.
Why spend your time piecing out each item on your Erosion and Sediment Control Plan? Share your Erosion and Sediment Control Plan with us, and we'll provide you with a quote for the products you need. What's more, we'll save you additional time by coordinating shipping for on-time fulfillment of all the supplies needed for your erosion control construction project.
Erosion and Sediment Control Plan Products
In its simplest terms, keeping a construction site in compliance with stormwater regulations comes down to making sure that exposed soil and sediment doesn't exit the job site. Construction site erosion problems vary, depending on the nature of the project at hand. So too, will the erosion control solutions vary depending on the nature of the project.
Construction Fabric: Geotextiles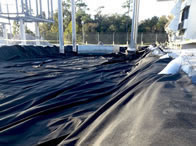 Geotextile fabric is used to increase soil and slope stabilization, ground support, and provide erosion control. They are available in different fabric weights and weave (opening) sizes, to accommodate flow-through (drainage) rate requirements for the project's surrounding environmental conditions. Bulk pricing for woven and non-woven geotextile fabrics is available upon request.
Non-Woven Geotextile Fabric: Highly durable, needle-punched polypropylene fabric with a high tensile strength, resistant to UV exposure, and rot. It can handle the toughest of soil erosion control problems. Typical uses include: Sediment and erosion control, drainage, separation, filtration systems, soil stabilization, and asphalt overlay.
Woven Geotextile Fabric: Also highly durable, UV resistant, and manufactured from polypropylene fabric, woven geotextile fabrics provide less filtration, but facilitate faster drainage than non-woven fabrics. Typical uses include projects where drainage is important such as: Rip rap erosion control, driveway & road stabilization, separation of aggregates, railroad construction, and support under seawalls or other water-based projects.
Biodegradable Sediment Control Solutions for Soil Erosion Problems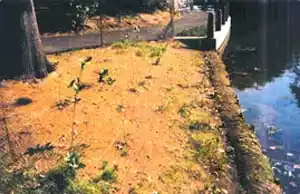 Solutions to soil erosion problems also come in products made from natural fibers. The most popular natural choices for erosion control on construction sites are those made from coir (coconut fiber) or straw.
Coir Logs, Mats, Rolls, Wattles & Blankets: Coir (coconut fiber) woven fabrics are a popular solution for soil erosion control problems on construction job sites and are available in different weave sizes to accommodate specific application needs. Fabric with a larger weave allows more drainage, and also provides structure and support for young seedling plants. For a mulch effect, select a fabric with smaller weave openings. Coir logs, rolls and wattles are often used to reinforce steep slopes, stream banks, and also for filtration (as check-dams).
Straw Logs, Mats, Rolls, Wattles & Blankets: Straw fabrics are also a common biodegradable solution for erosion control problems, and are available in a selection of products to suit specific construction site needs. Straw products are generally chosen based on the application and how long it needs to be in use out in the field.
Erosion Control Fence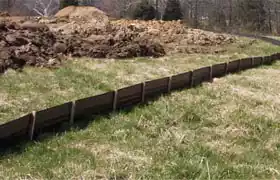 While it doesn't prevent construction site erosion directly, erosion control fence (also known as silt fence) keeps construction sites in compliance by containing exposed sediment and it from escaping the construction job site.
Geotextile Erosion Control Fence: Available in either pre-staked or un-staked styles, and with customizable fabric options to suit the stormwater filtration flow rate expected on the construction job site. Use Geotextile Erosion Control Fence for perimeter fencing, erosion control, and stormwater filtration.
Impermeable Erosion Control Fence: Made from sturdy PVC fabric in high visibility yellow, Impermeable Erosion Control Fence is used for turbidity control in shallow locations like swamps and swales, and for directing stormwater flow to filtration (site exit) points.
Stormwater Solutions
We also manufacture other quality-made stormwater solutions such as under grate, over grate, curb inlet guards, dewatering products, and more!
Contact Erosion Control Products today for all your erosion control construction needs! We can also help to provide custom solutions.

Questions about construction site erosion? We can help! Call the Erosion Control Products team at 1-863-261-8388 or fill out our quote request form.